Authentic Zandvoort Sloppies
The village still has many reminders from the old fishing days. The narrow old streets behind the beach, called 'sloppies', are perfect for exploring. You'll not only see the little fisherman's cottages, but also the grand white and sand colored villas with their bay windows, battlements and verandas, and names like Land's End and Zeezicht, sea view. If you visit the Rozenobelstraat, you'll find the smallest fisherman's cottage in Zandvoort. Discounting the extension, it measures only 16 square meters. In the past, six or even more people used to live in houses like these. Father and mother, or grandfather and grandmother, used to sleep in the box bed, the children slept on the floor or in the tiny attic. Because this cottage wasn't large enough for people to live in according to current standards, it was used as a garage for a little Fiat for years. Only after an extension was added, was it suitable for someone to live in once again.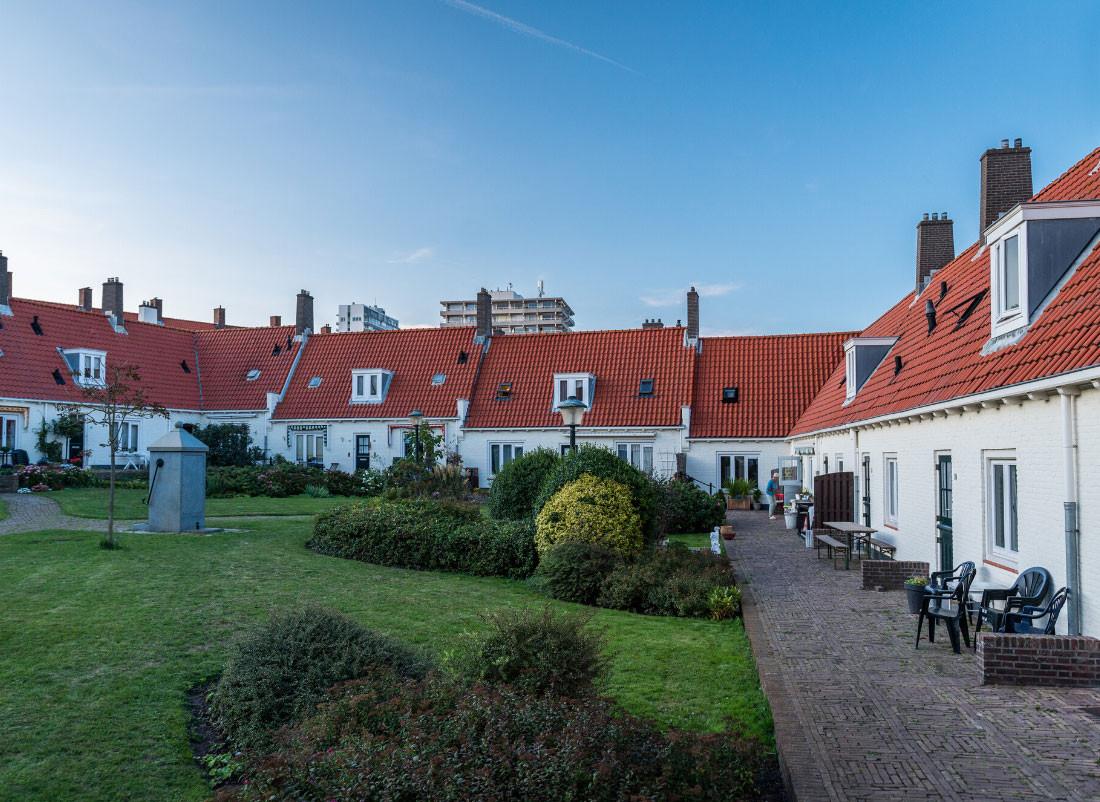 More than 1900 years ago, the sea level was much lower than it is today. Along the coast, on the large sandy plains, the wind had free rein and the sand drifts created the young dunes. A small number of fishermen settled here, and around 1100 the village of Sandevoerde was established. 'Sande' means dunes or sand. And a 'Voerde' or 'Voorde' is the name for a place where one can cross (or ford) water.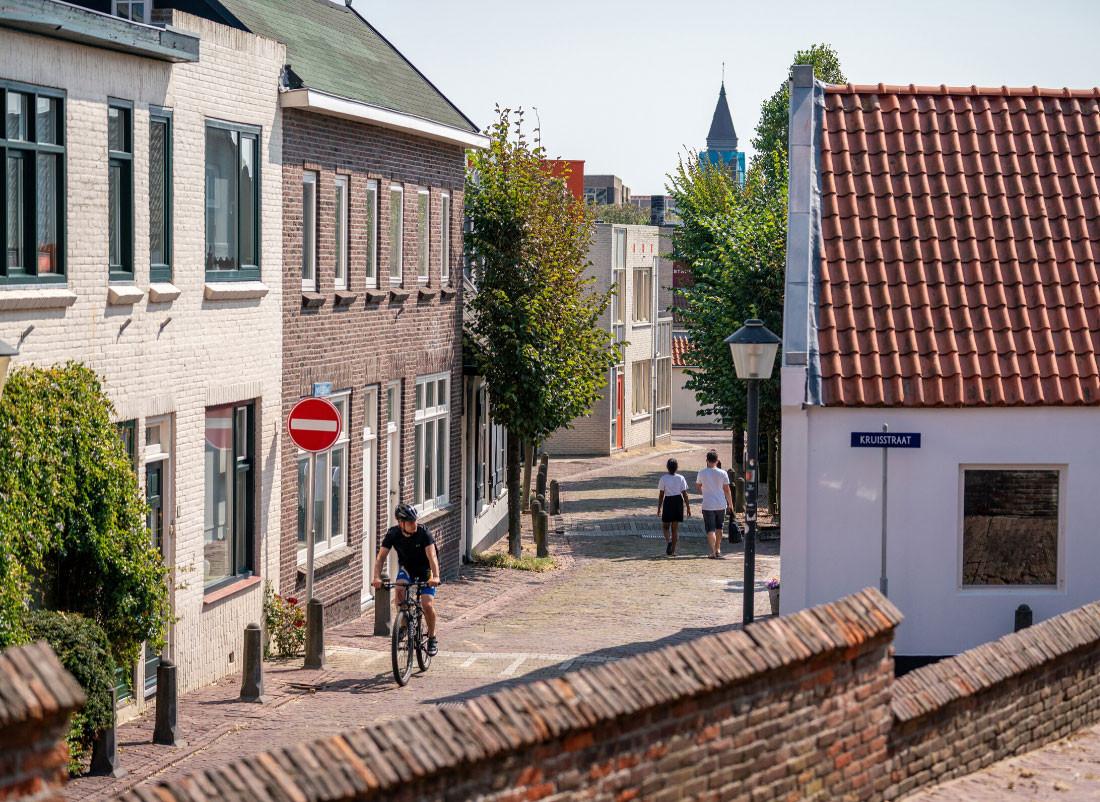 The shifting sand made it hard to work the soil, and few crops could be grown. The sea however was rich in fish, like cod, haddock, plaice, dab and especially herring. The short distance between the fishing grounds and the coast allowed the fishermen to use very primitive vessels. An open fishing boat was used, called a 'slabbert' or 'slapbuis'.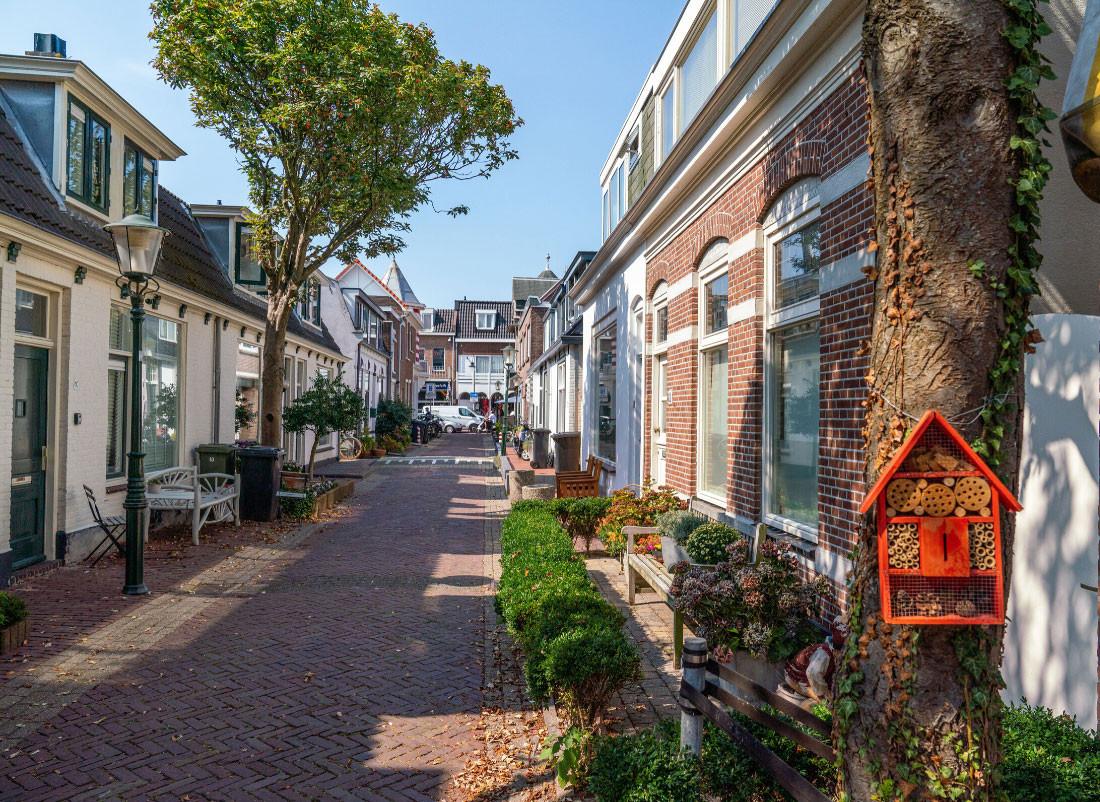 Due to the isolated location, people in Zandvoort lived in peace and poverty for a relatively long time. Life mainly consisted of fishing, poaching and growing potatoes in the dunes. After the IJmuiden harbor was built in 1870 and beach holidays became fashionable around the turn of the century, large scale fishing from Zandvoort disappeared. Empress Elisabeth of Austria (Sisi) was one of the most famous guests to discover the healthy sea air in Zandvoort.