Duincamping De lakens
Enjoying the beach together! Camping De Lakens is the only camping in the Netherlands that the Dutch travelers' association ANWB nominated to be beach camping of the year. The sandy beach is only 200 meters away. De Lakens is a camp site in the dunes, surrounded by the wonderful dune flora. It is situated in the rolling dunes with small and large valleys with low plants and the occasional fir tree. The sound of the surf fills the background.
Accommodation options
- Pre-installed tunnel tents
- Pitches for tents, caravans and motorhomes
- Large number of unique rental accommodations
Restaurant 'Gestrand'
At the campsite you will find restaurant 'Gestrand', a wonderful family-friendly restaurant in the middle of the dunes. On the extensive menu you will find several main dishes and a delicious drink, as well as many to-go dishes. Right outside the door is a large playground where children can slide, climb, zip line and play with water. And if the weather is not so good, they can go to the indoor playground under the restaurant. Gestrand' is also open when the campsite is already closed. From early November to late March, you can come here on weekends between 10 am and 5 pm for a tasty lunch or a drink. And the nice thing is that you can park your car for free.
Useful to know
As the park is located in the National Park, pets are not allowed.
Due to the location in the National Park, it is therefore not permitted to use a coal barbecue. A gas or electric BBQ is of course allowed.
Depending on the location, an additional tent may be set up.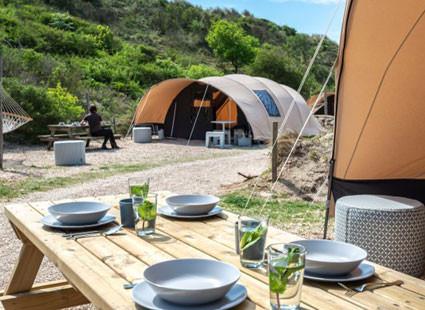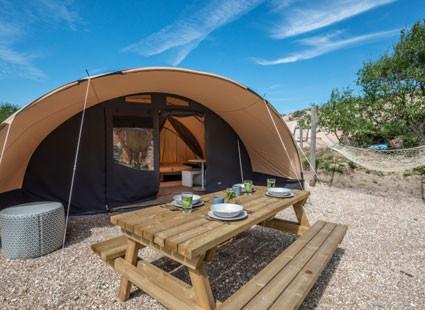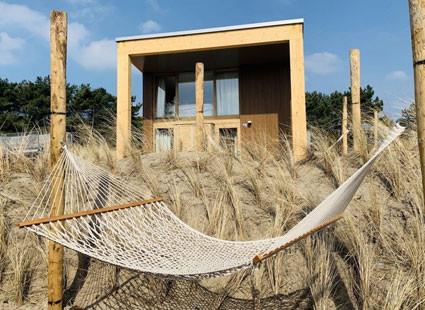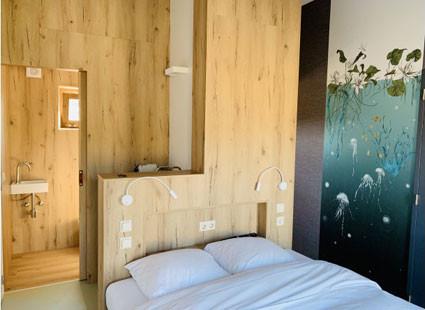 From Duincamping de Lakens to..