Share scooters from Felyx
Share scooters are an emerging trend on the streets: A scooter for shared use. You save the cost of purchase and maintenance, but have the benefit of use. The nice thing is that tourists from Germany, Belgium and France can also rent the shared scooters in the Netherlands. Ideal for getting around Zandvoort. And since there are also shared scooters in Amsterdam and Haarlem, you can even take a tour to one of these cities.
What is a shared scooter?
A shared scooter is an electric scooter that anyone who can use. At least, anyone aged 18 or over who holds an A or B driving licence or a moped certificate. You pick up a scooter at one of the service points and drive it to another service point close to your destination. You don't even have to return m afterwards. The rental company will replace scooter with a low battery, so you can go touring without any worries.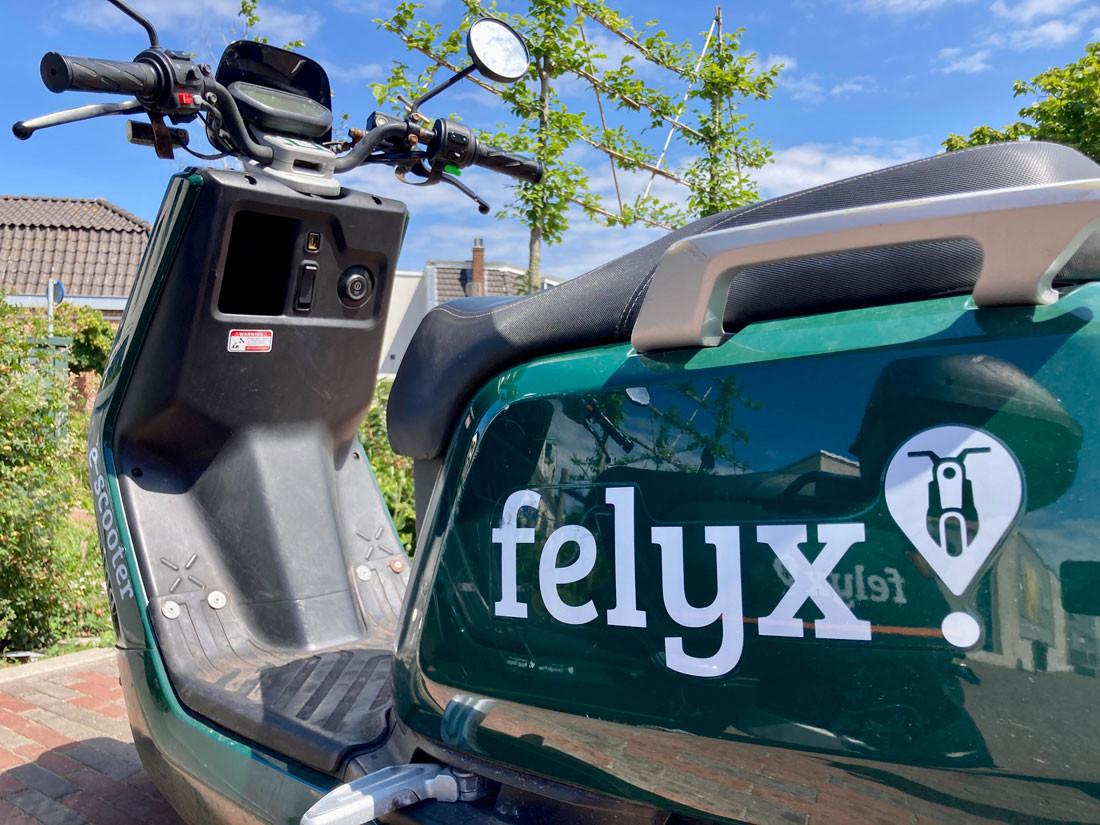 How does a shared scooter work?
It is easy to rent a shared scooter:
1. Create an account on the website of felyx and download the felyx-app of go sharing-app
2. Find a shared scooter with the app
3. Check the scooter and report any damage via the app
4. Activate the scooter with the app
5. Unlock the shared scooter with two buttons
6. Take the scooter off the stand, gain a little speed, accelerate and drive off
7. At your destination, put the scooter neatly in the designated compartment
8. End the rental via the app and take a photo of your parked scooter. This will help you avoid a possible fine for wrong parking.
Where can you rent a shared scooter?
There are currently 7 places in Zandvoort where you can rent a scooter. These are:
• The station square
• De Zuid car park
• Boulevard Barnaart near pavilion Thalassa
• Boulevard Barnaart near NH Hotel
• Badhuisplein next to Holland Casino
• Entrance to the Amsterdam Water Supply Dunes, Zandvoortselaan 130
• Zandvoort centre, corner Louis Davidsstraat - Prinsesseweg (next to the HDMZ)
What does a shared scooter cost?
| | |
| --- | --- |
| | Felyx |
| Start-up costs | € 0,75 |
| Usage costs | € 0,33 per minute |
| Parking charges | € 0,10 per minute |
You only pay parking fees if you don't close your ride via the app.
Important
• You can only rent a shared scooter if you have an A or B driving licence or a moped certificate and are 18 years or older.
• For scooters a helmet is mandatory. The helmet can be found in the top case on the scooter or in the buddy.
• Scooters with a yellow number plate must be on the main road. Scooters with blue number plates must be on the cycle path.
Have fun!