See the raging deer
When you walk through the Amsterdam Water Supply Dunes in October, you may suddenly hear a kind of loud burp. Don't be alarmed: it's not an animal. What you hear is part of an impressive natural phenomenon: the rutting season among the deer.
The Waterleidingduinen have the largest population of fallow deer in the Netherlands. You are guaranteed to see more than one. But you're really lucky if you also experience their mating ritual. You'll hear them 'knur' (a kind of burping), see them run after each other and hopefully see them bash in each other with their antlers. An amazing spectacle you won't forget easily.
In October, Visitzandvoort organises various walks to the deer, so that you can admire the ritual with your own eyes. Special children's walks are organised during the autumn holidays. *These walks are in Dutch


Where?
Amsterdamse Waterleidingduinen, Zandvoortselaan 130.
When?
Oktober
Costs?
€ 1.50 entrance fee per person over 18 years of age.
A guided walk costs € 12.50 per person, including admission
A guided children's game walk costs €10 per person, including entrance fee.
Extra Information
The entrance to the AWD is a 5-10 minute bike ride from the centre of Zandvoort. If you come by car you can park at the entrance. Look here for more information.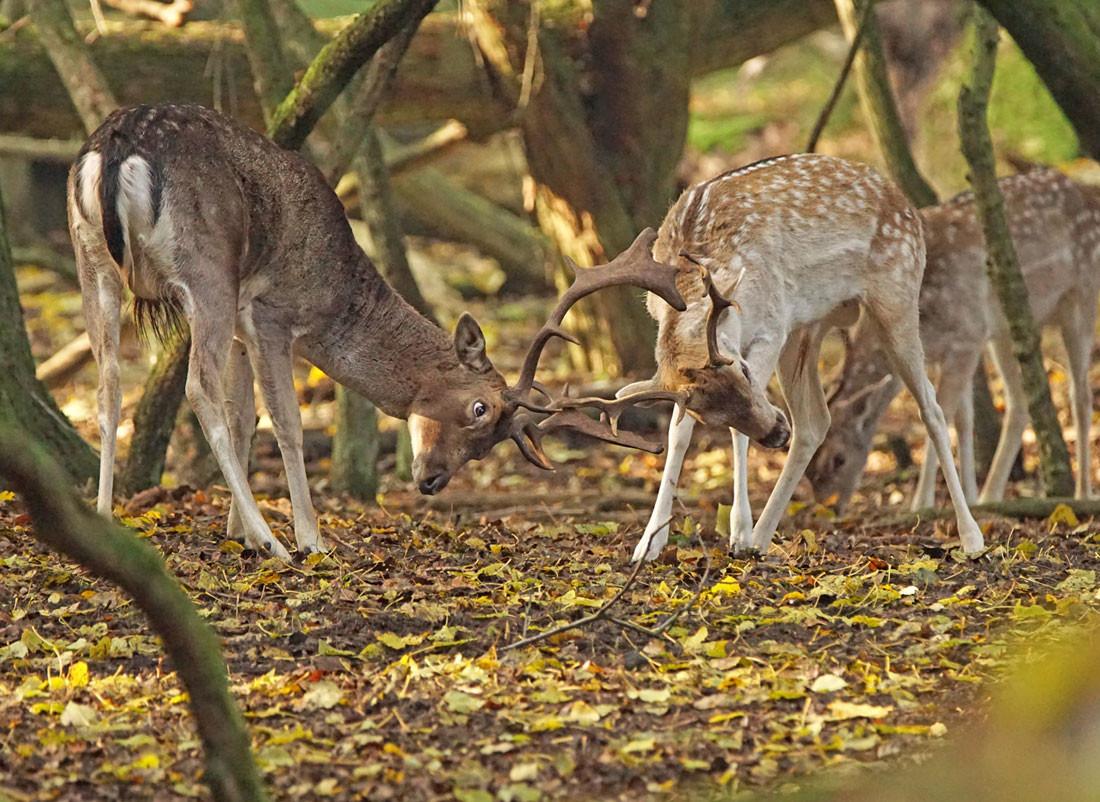 More info
Share your tip