Hiking route around Circuit Zandvoort
Take a walk at just a few metres from racing cars tearing past? No problem!

This is because a walking route has been laid out along Circuit Zandvoort, where you can walk along the entire circuit. At each corner, you will find a QR code to more information about the corner you are currently standing on.
Of course, the circuit is located in the dunes. And you notice this during the walk. The height differences make the walk fun, but also quite tough.
You can walk the walk either counterclockwise or clockwise.
Where?
There are two entrances:
Burgemeester van Alphenstraat 108 2041KP in Zandvoort. The start of the walking route is just after the Tarzanbocht. You will find it by following the main road after the entrance/main gate of the circuit. Walk/drive past behind the main grandstand. In car park A, under the radar tower, you will see the route signs on the back left. You can also park your car here.
Car park next to the BMW Driving Experience, Rob Slotemakerstraat 1, 2041 KN in Zandvoort. Walk/drive onto the car park (next to the slip school). At the end before the little tunnel is the start, on the right on the noise barrier of the circuit.


Costs
None
Extra information
The length is about 5 kilometres
Not suitable for people with walking difficulties or strollers
In the month prior to the Heineken Formula 1 Dutch Grand Prix and in the half month after, the route will not be accessible due to the construction and dismantling of the event.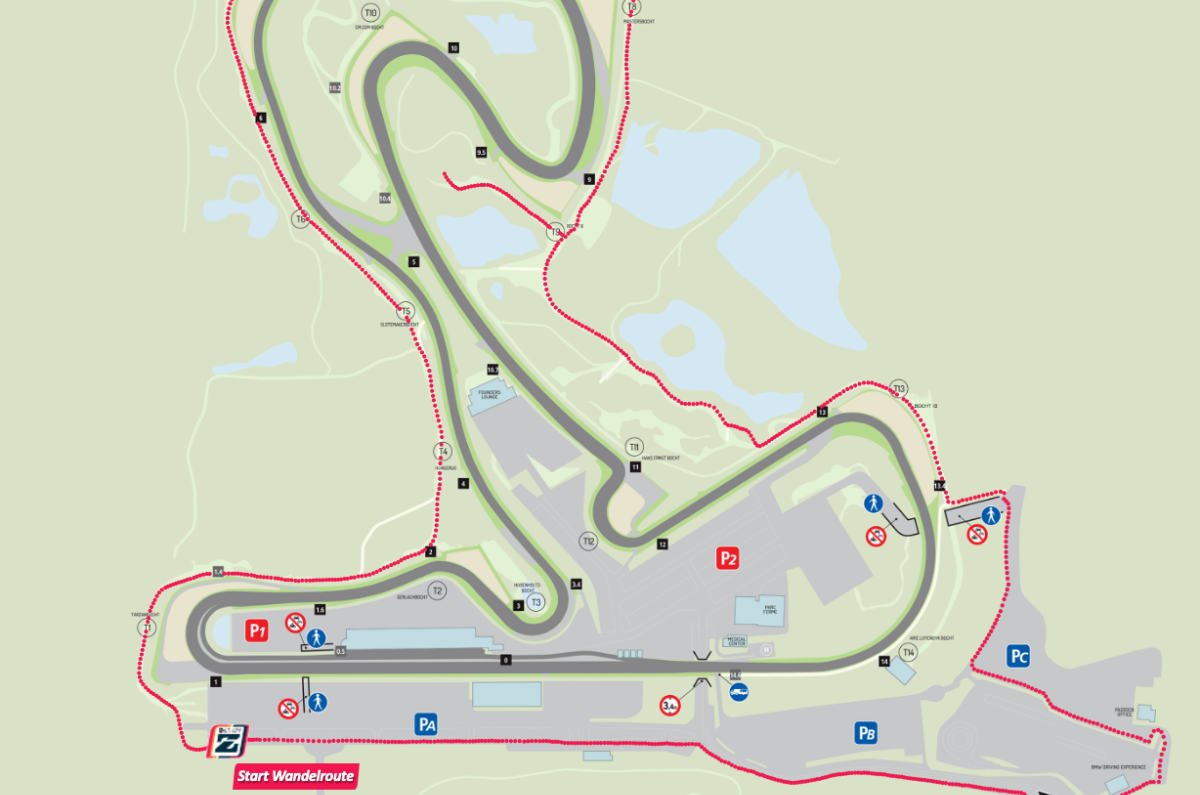 More info
Share your tip