Circular products from 100% beach trash
Have you seen them? Those incredibly cute key rings, badges and lamps from Juttersgeluk? And the great thing is that they are not only incredibly fun, they are also made from 100% recycled material. Found on the beach of Zandvoort!
The volunteers of Juttersgeluk do not only ensure that we can enjoy a clean beach. They recycle the found materials into beautiful products in their social workshop. Each product is unique and by purchasing one, you not only keep the beach clean, but also maintain a workplace.
'Juts'
These key rings are the result of simply picking up something from the beach and making something new out of it. The sturdy plastic of work gloves is strung together with fishing line and the small pieces of plastic, most of which you don't even know what they were used for, give the Juts character. A crooked nose, green teeth, a snorkel or an open mouth, you'll find them all with the Juts people.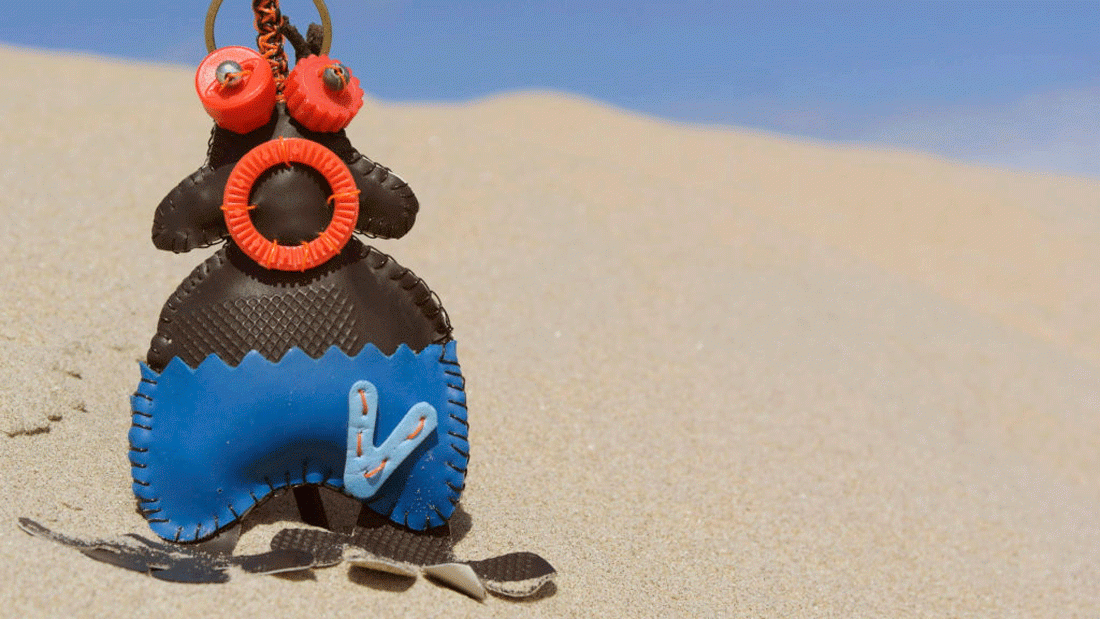 Ray of light
Ray of light has multiple meanings: a ray of light and a ray of hope that the amount of plastic in the oceans is going to decrease. Beachcomber's luck will not be sitting around waiting for this to happen, but will be relentlessly working to clean the beaches. This lamp is made of jute plastic and stands on a piece of driftwood. The ray is hidden in the lamp. Only when a light comes on, the animal shows itself.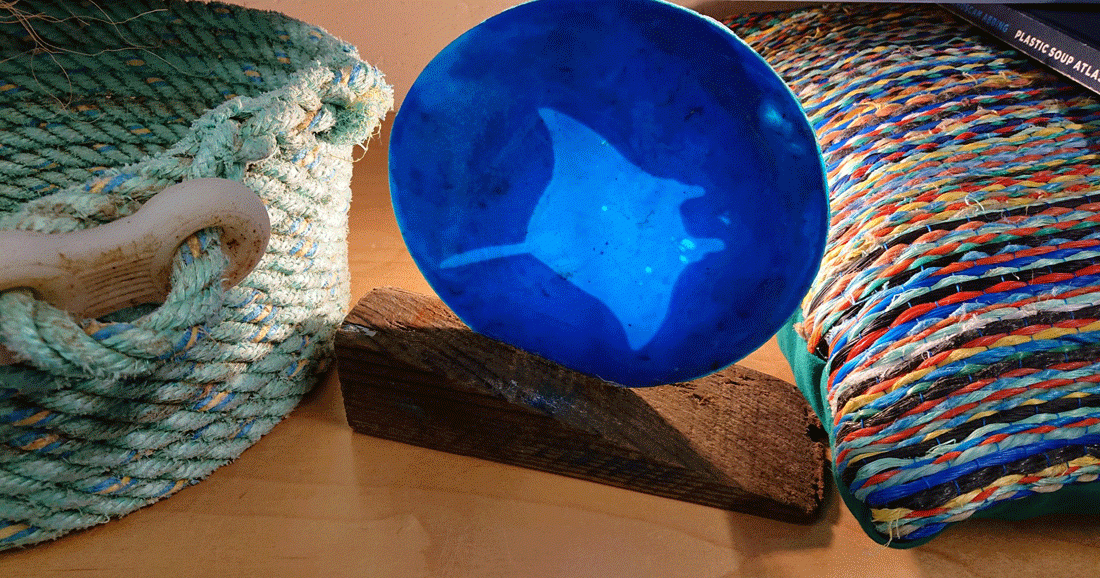 Awareness badges
Three North Sea animals play the leading role on the awareness badges from Juttersgeluk: the seal, the porpoise and the ray. They are made of 100% beach trash that has been cleaned and processed into three beautiful specimens. If you wear this badge with you, you will be constantly reminded to consciously say NO to plastic bags, straws or any other unnecessary piece of 'single use plastic'. Moreover, you can use it to inspire others to be more conscious of plastic. The awareness pendant is available in various salty colours such as deep sea blue, coral red and seahorse yellow.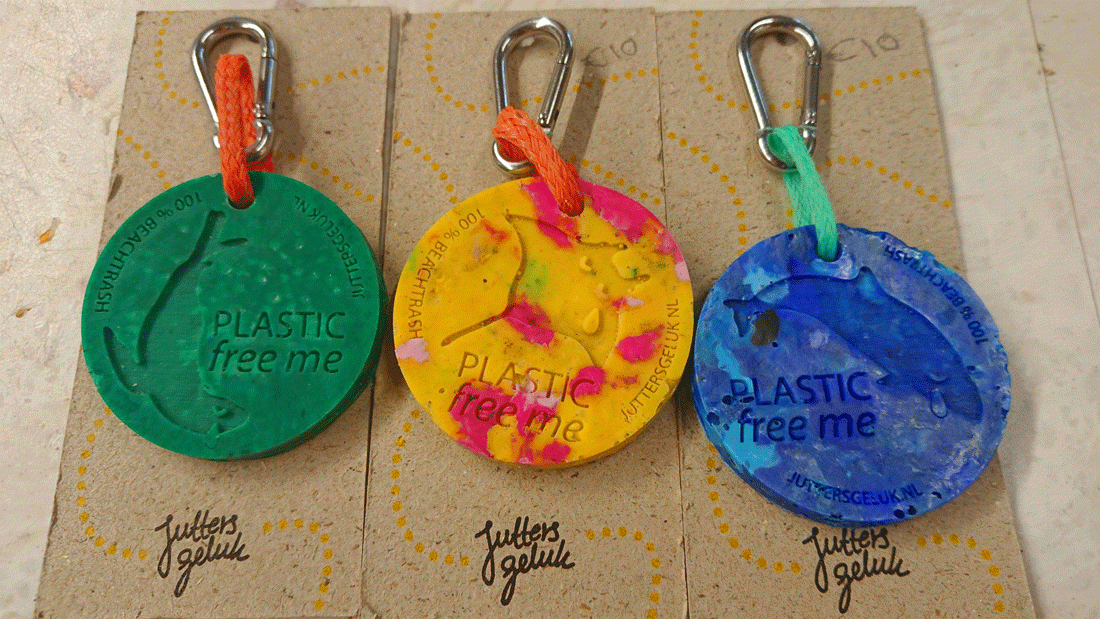 Where to buy?
Campsite De Lakens, Zeeweg 60, Overveen
Zandvoorts Museum, Swaluestraat 1
Visitors center NPZK, Zeeweg 12, Overveen
Juttersgeluk webshop
Costs?
Juts € 12.50 ex. delivery
Roglamp € 39.95 ex. delivery
Awareness hanger € 9.95 ex. delivery.
More info
Share your tip