Wisent spotting
What a great encounter!
During a unique walk across the dune tops of the Kraansvlak in National Park Zuid-Kennemerland, you suddenly stand face to face with a herd of primeval cattle. The wisents, the European relatives of the bison, are grazing in front of you. What an impressive experience to see these 2-metre-high animals from such close quarters. Definitely something you're not likely to forget soon.
So take that walk through their habitat (September-February) or spot these primeval cattle from the lookout point.

When?
Wisent trail: between 13 September and 14 February.
Lookout point: accessible all year round.
Where?
Kraansvlak, National Park Zuid-Kennemerland.
How to get there?
For the Wisent trail follow the yellow route from the entrance at the Noordduinen. Click here for the route.
See the map below for the route to the lookout point.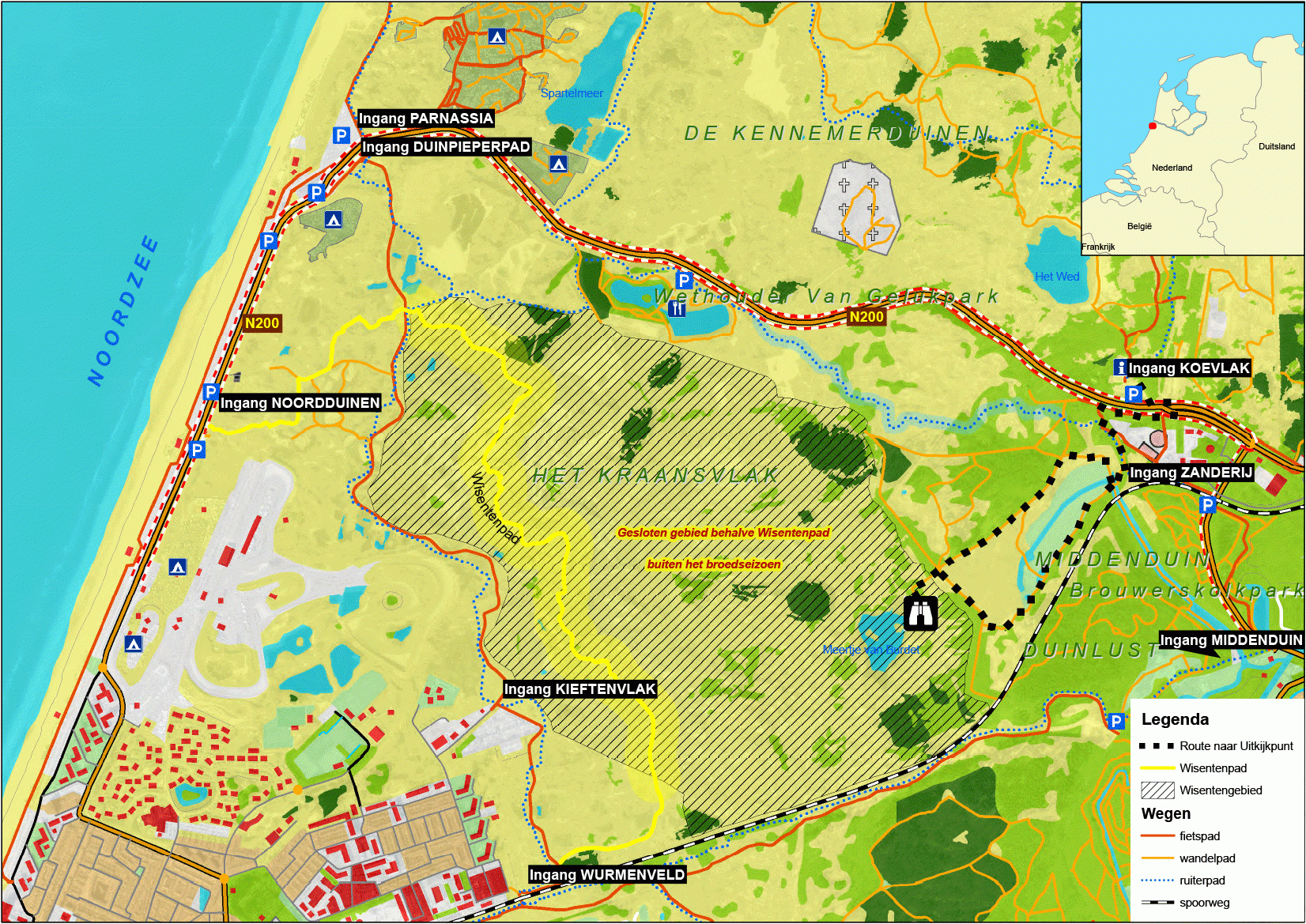 Other information
The walk is about 3 kilometres long.
As the route goes over dune tops and through loose sand, it is not suitable for people with walking difficulties or prams.
Wisents are wild animals and can become dangerous if not left alone. Therefore keep your distance and stay on the paths.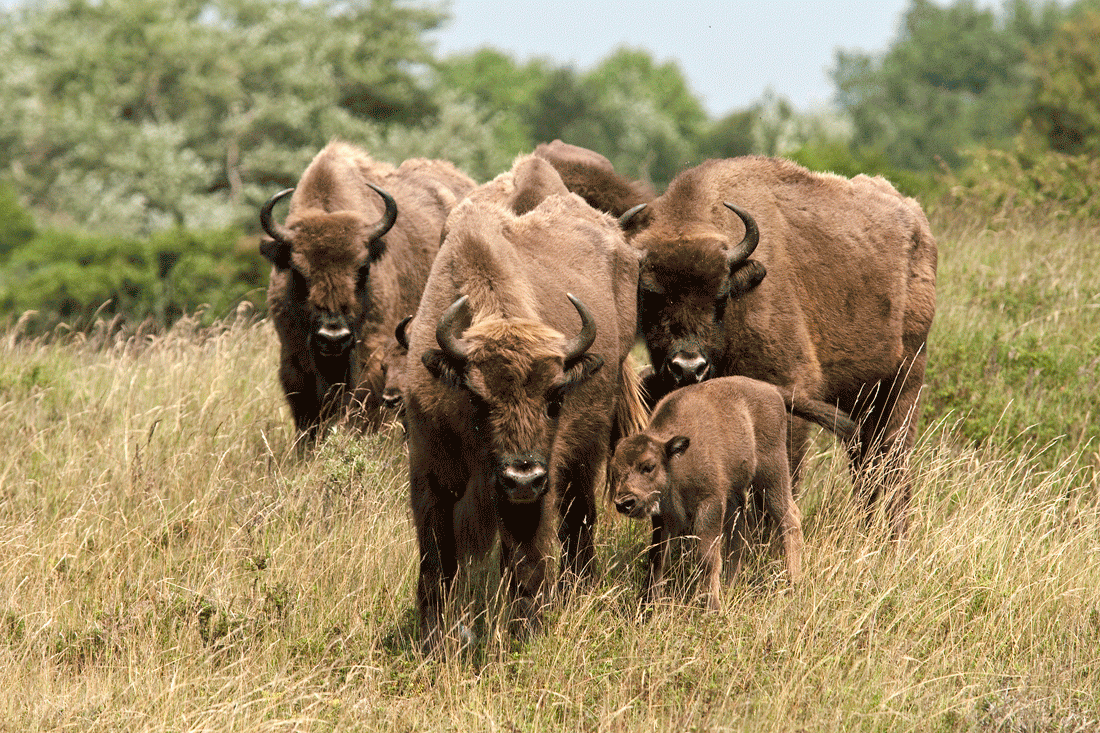 More info
Share your tip