The Oilman
During a quiet walk on Zandvoort's south beach, you might just be surprised to find ribs sticking out of the water.
These are the large wooden beams of the Sint Nicolas, also known as 'the Oilman'. The remains of the ship are silent witnesses to the shipwreck that literally set the Zandvoort sea alight 140 years ago..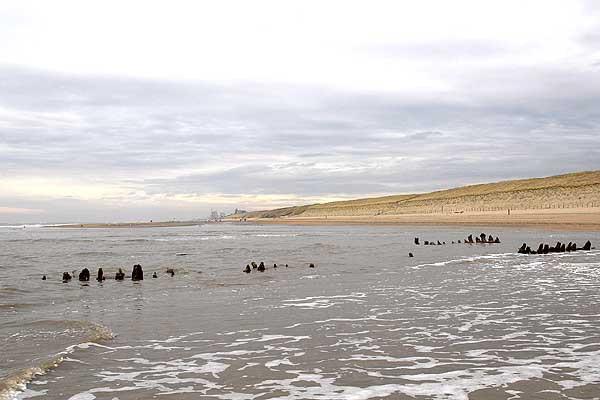 When?
The wreck can only be seen at extremely low tide. Look in the Dutch tide table when this is.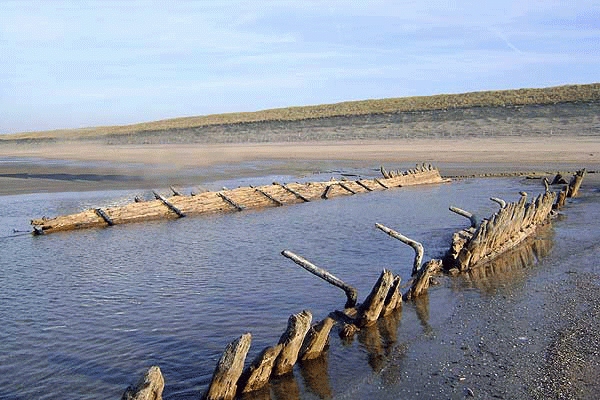 Where?
In the surf near beach post 70.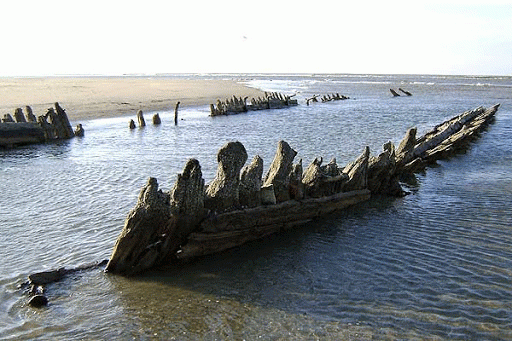 How to get there?
Enter the beach at Strandpaviljoen Tijn Akersloot and walk approx. 2 km in southern direction. You walk along the south beach (nude beach) until you come to a row of posts. The number 70 is clearly marked on the post.
If you wish to avoid the nude beach, walk along the cycle path through the dunes to the south for about 2 km. At the second beach entrance, step onto the beach and walk a short distance south.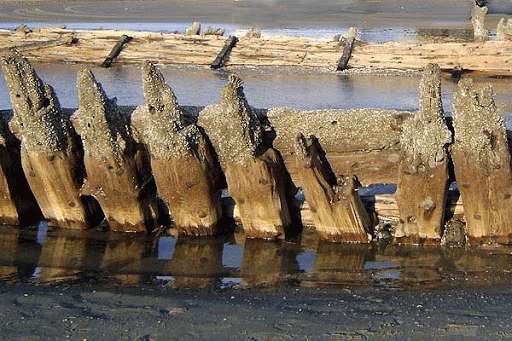 Extra information
140 years ago, the St. Nicolas ran aground on a sandbank off the coast of Zandvoort. Although the crew was rescued, the ship did not fare so well. The beacon had not been completely extinguished, which meant that the wind could easily transfer a few remaining embers to the ship and the petrol on board the St. Nicolas. This resulted in a 4km wide fire streak at sea. The remains of the ship can still be admired at low tide near beach post 70.
More info
Share your tip