Eric J. Coolen will unleash his clear lines on Zandvoort. Striking buildings, villagescapes and other special visuals.
Eric was asked by Hilly Jansen (museum director) to create something beautiful for Zandvoort. Of course it is going to be colourful, surprising and sleek. With all kinds of visual jokes, but also music, tasty tastings and workshops.
Eric J. Coolen (Haarlem, 1965) is a true Haarlemmer. He is an illustrator, draughtsman and designer/maker of books, sculptures, gable stones and stained-glass windows. Besides being a visual artist, Coolen is also a musician. He writes music and is co-founder of Het Ampzing Genootschap, Literair Haarlem and Nieuwe Gracht Producties. Since 2019, Coolen has been an ambassador for Jeugdfonds Sport & Cultuur.
Coolen began his career as a draughtsman. He draws mainly in two styles: clear line and sketch style. Coolen creates illustrations commissioned by companies, agencies and private clients. His work includes cityscapes of various cities.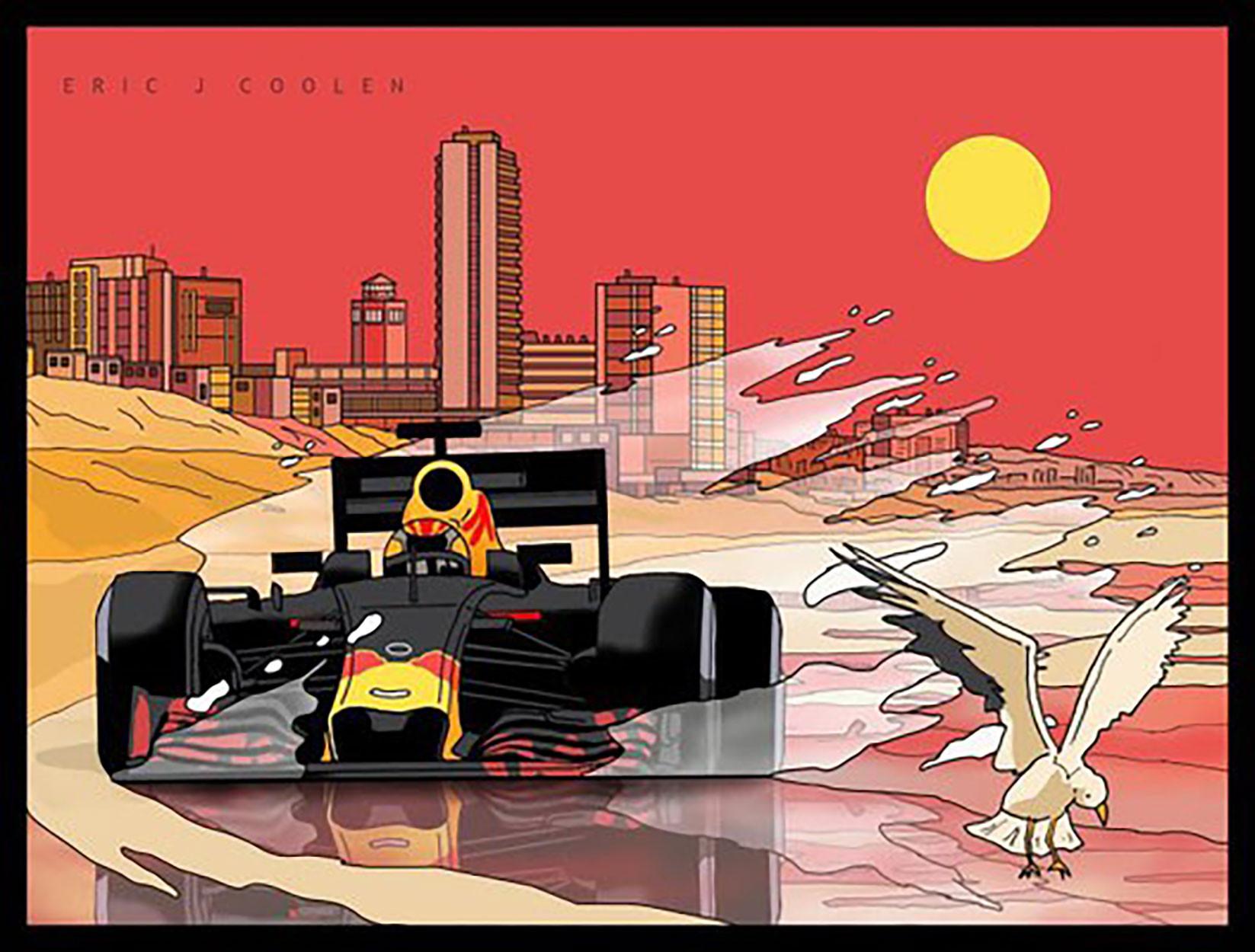 Coolen plays guitar and writes music for Het Ampzing Genootschap. The society has recorded several CDs and performs mainly in the Netherlands and Flanders. During the period in the Zandvoorts Museum, Eric will give a performance.
Coolen published about 50 books, both for publishing houses and on his own. Coolen made such books as Lage Landen, in collaboration with Boudewijn de Groot. For the same publisher, Coolen produced Hoe valt een schrijver uit de trein in collaboration with Stef Bos and a four-part series Vier grote schrijvers in collaboration with Nop Maas.
Coolen won the Arts and Culture Prize (audience award) the Elephant in 2013. In 2015, Coolen received the Penning van Verdienste from the city of Haarlem for the significance of his work for the promotion of Haarlem, and in 2017 he was awarded the Antithesis Prize.
Zandvoorts Museum, Swaluëstraat 1, 2042 KA Zandvoort