Dutch Triathlons Grand Prix Zandvoort: The fastest triathlon in the Netherlands: racing on the legendary Zandvoort circuit! Swim in the sea, race with your bike over the closed circuit and finish with the running lap over the boulevard of Zandvoort.
Take on this fantastic challenge and compete in either the sprint or the Olympic distance; individually or in teams. Will we see you on 12 June?
Watch the 2019 aftermovie and the course below.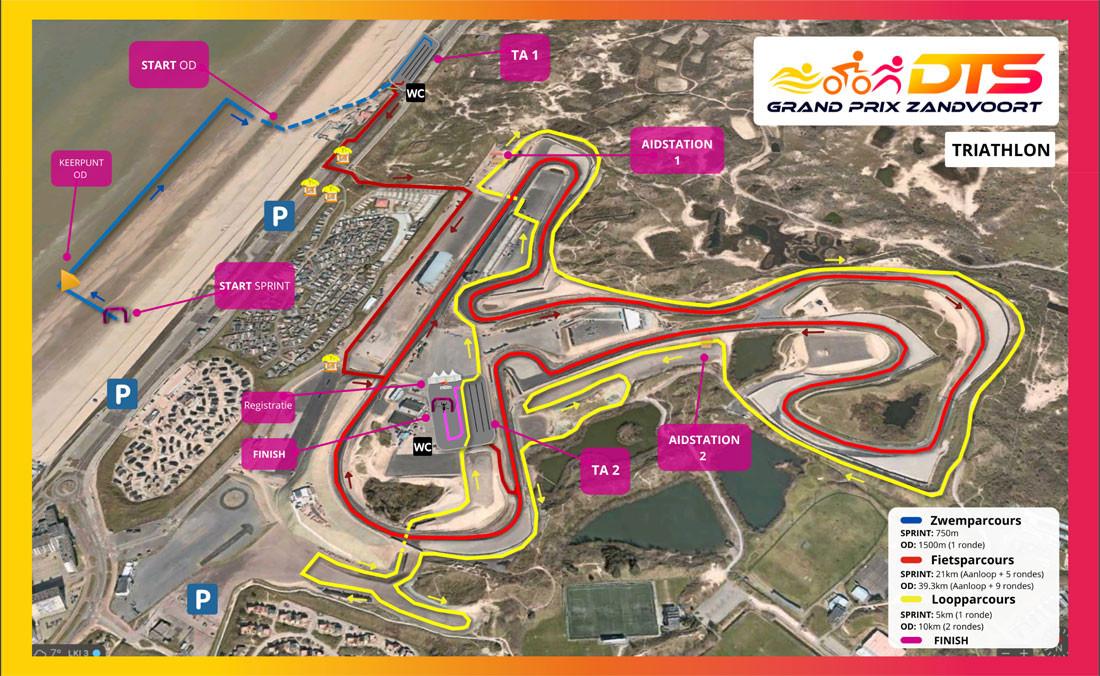 Burgemeester van Alphenstraat 108 2041 KP Zandvoort